Surplus

Auctions
Surplus to the Ongoing Needs of Symmetry Surgical
3325 Mount Prospect Road, Franklin Park, Illinois 60131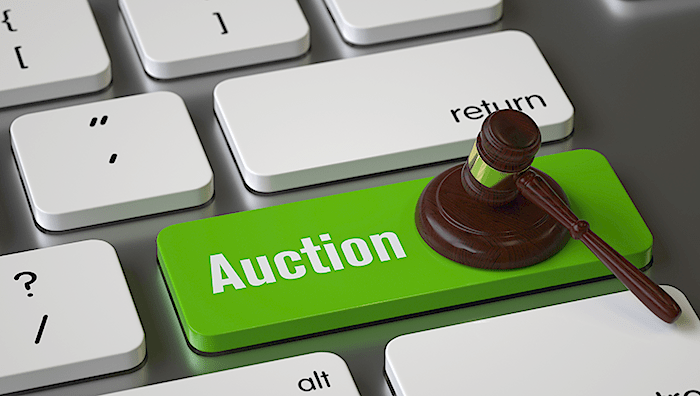 Surplus to the Ongoing Needs of Symmetry Surgical

Opens: 09/22/2023, 8:00 a.m. CT
Lots start closing at 09/26/2023, 11:00 a.m. CT
Location Details
Inspection:
Monday, September 25, 2023 by appointment only*
Equipment removal:
Wednesday, September 27 through Friday, October 6, 2023, from 8 a.m. to 3 p.m. CT - No weekend removal!
Equipment address:
3325 Mount Prospect Road, Franklin Park, Illinois 60131
Buyers premium:
20%
Convenience Fee:
4%
Sales Tax:
According to the state requirements.
Auction Highlights
Abaxis Piccolo Xpress Chemistry Analyzer (3)
Abbott i-STAT 1 Downloader/Recharger Kit with Printer
AccuVein AV40 Vein Viewer (4)
Alaris PCA 8120 Series Infusion Pump Module
AMSCO Eagle Ten+ Tabletop Sterilizer
Aquamantys System 40-402-1R Bipolar ESU System
Arjo Encore Patient Standing Aid
ATL C5-2 Ultrasound Probe
Braun Dialog+ Adimea Dialysis Machine (8)
Braun Infusomat Space Infusion Pump (New in Box) (100)
Braun Outlook 100 Infusion Pump
Bard Site Rite 6 Ultrasound Machine with 1 Probe (9770001)
Bassinet
Beckman Coulter UniCel DxH 800 Coulter Cellular Analysis System
Boston Scientific Endoscopy System to Include: Spyglass Lightsource, Spyglass Camera, Spyglass Irrigation Pump on Cart
Boston Scientific RC 5000 Rotablator Rotational Angioplasty System
Burton SL 860 Slit Lamp
CareFusion SensorMedics 3100A Oscillatory Ventilator (3)
CareFusion SensorMedics 3100B Oscillatory Ventilator
Carl Zeiss IOL Master A-scan System
Carl Zeiss S8 Opmi Lumera Surgical Microscope with F-170 Binocular, 10x Eyepieces and F-175 Apo Objective Lens on Stand
Cobe 2991 Blood Cell Processor
Codman CMC II Malis Bipolar Coagulator & Bipolar Cutter
Coherent Excelase 80 Laser System with Footswitch
ConMed System 5000 ESU System
Covidien Kangaroo E Pump
Da Vinci Forceps
Dräger Infinity Gamma X XL Patient Monitor
Dräger Isolette TI500 Infant Incubator
Erbe VIO 300D ESU System on Cart
Fresenius 2008K2 Dialysis Machine (5)
Fujifilm FCR XG5000 CR System
Gaymar Medi-therm III Hyper/Hypothermia Unit with Footswitch
GE Multi-Parameter Module (33)
GE 1502 T-Piece Resuscitation System
GE 250CX Series Fetal Monitor (8)
GE Amersham Typhoon 9400 Mode Imager with Blue Laser Module
GE AMX4 Plus Mobile X-ray Machine
GE CAM14 Acquisition Module
GE Carescape V100 Patient Monitor
GE Datex-Ohmeda Avance Anesthesia Machine with (6.20 Software Version) (8)
GE Dinamap Pro 400 Patient Monitor
GE Dinamap VC150 Vital Signs Monitor (3)
GE Giraffe Omnibed
GE Giraffe Omnibed Infant Incubator (3)
GE MAC 5500 ECG/EKG Machine (6)
GE Pro 400V2 Patient Monitor
GE ProCare Auscultatory 200 Patient Monitor
GE Senographe Mammography System (DOM 2011)
Germfree Lab Hood
Germfree BBF-3SS RX Lab Hood
Getinge 5624 Digital Warming Cabinet
Hologic Fluid Management System
Hospira Gemstar Infusion Pump (4)
Hospira LifeCare PCA Infusion Pump
Hospira Plum A+ 3 Infusion Pump
Iradimed MRIdium Infusion Pump
Karl Storz Endoscopy System to Include: Karl Storz SCB Aida DVD-M 202045 20, Karl Storz SCB Image 1 Hub 222000 20 with Monitor on Cart
Karl Storz 207210 20 PowerShaver SL Console
Karl Storz 403341 20 ClearVision II
KLC Flex-Mate K500 CPM Concept System
Koven ES-100X Mini Doppler
Leisegang Bulb Colposcope (3)
Luxar Nova Pulse LX-20SP Laser System with Footswitch
Maquet 1425.01B0 OR Table with Hand Remote
Marco BAT-1000 Brightness Acuity Tester
Masimo Rad-87 Patient Monitor
Masimo Radical-7 Pulse Oximeter
Masimo Set Rad-5V Pulse Oximeter
Masimo Set Radical-7 Pulse Oximeter
Medrad Mark V Plus Injector System
Medtronic HepcOn HMS Plus Lab
Mentor Tono-Pen XL Tonometer with Case
Microscopics CXRIII Surgical Microscope
Natus ALGO 5 Newborn Hearing Screener
Nellcor Puritan Bennett 840 Ventilator with Air Compressor (BELEVEL, TC, NEOMODE, VV+, PAV™, RM)
OEC Series 9600 C-arm System with 9-inch II to Include Dual Monitor Workstation with Hand Control & Footswitch (DOM: 01/1998)
OEC Series 9600 C-arm System with 9-inch II to Include Dual Monitor Workstation with Hand Control & Footswitch (DOM: 2/1995)
"Ohmeda Medical Ohio Infant Warmer"
Olympus BH-2 Lab Microscope with 3 Objectives (10X, 40X, 100X)
Olympus GIF-160 Gastroscope
Olympus KV-6 Suction Pump
Olympus MAJ-528 Footswitch
Pelton & Crane Delta Q Tabletop Sterilizer
Philips IntelliVue MP30 Patient Monitor
Philips IntelliVue MP5 Patient Monitor
Philips M3015A Multi-Parameter Module
Philips Respironics OmniLab Advanced + CPAP Machine
Philips SureSign VS4 Vital Signs Monitor (4)
Philips V200 Ventilator on Rolling Stand
Quinton Q-Stress Stress Test Workstation with TM55 Treadmill
Reichert 12515 Keratometer
Respironics, Inc. BiPAP Vision Ventilator
Ritter 75 Evolution Power Exam Chair with Footswitch
Roche Hitachi ATL Tip Loader System
Site Rite Vision Portable Ultrasound Machine with 1 Probe (SN# 11F232002)
Sonosite 180 Plus Ultrasound Machine
Spectrum 5000M EEG/EMG System
Steris 4085 OR Table with Hand Remote
Steris Amsco 3085 SP OR Table
Steris SP Controller
Stryker 7 Dual Trigger Rotary Handpiece
Stryker Wise HDTV Transmitter
Valleylab Force 2 Electrosurgical Generator (3)
Veran Medical SYS-4000 Navigation System
Verathon GlideScope Cobalt AVL Monitor Video Laryngoscope
Welch Allyn RetinaVue Imager
Welch Allyn SolaRC Light Source with Headset
Zoll M-Series Biphasic Defib with Pacing, 3-lead ECG, Analyze, Pads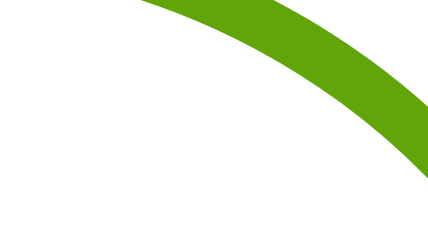 Medical equipment auction highlights

Accuvein av40 vein viewer
Acuson 4v1 ultrasound probe
Aquamantys system 40-402-1r bipolar esu system
Arjo encore patient standing aid
Asp sterrad nx sterilizer
Atl bp-trt ultrasound probe
Atl c5-2 ultrasound probe
Atl hdi 5000 ultrasound machine with 3 probe (cl10-5, ct8-4, l7-4)
B braun infusomat space us infusion pump
Bard site rite 6 portable ultrasound system with 1 probe (9770001) on rolling stand
Bassinet
Beckman coulter unicel dxh 800 coulter cellular analysis system
Bk medical flex focus 400 ultrasound machine (serial # 5000025)
Bk medical type 2052 ultrasound probe with case
Bladderscan bvi 9400 bladder scanner w/ probe
Bladderscan bvi 9400 bladder scanner with probe and batteries on rolling stand
Boston scientific endoscopy system to include: spyglass lightsource, spyglass camera, spyglass irrigation pump on cart
Boston scientific genesys hta system
Boston scientific rc 5000 rotablator rotational angioplasty system
Cardiac science powerheart g3 aed
Carefusion sensormedics 3100a oscillatory ventilator
Carefusion sensormedics 3100b oscillatory ventilator
Carl zeiss opmi 1-fc surgical microscope stand
Cobe 2991 blood cell processor
Conmed hyfrecator 2000 esu system on stand
Covidien kangaroo e pump
Datascope passport 2 lt patient monitor
Datascope passport 2 patient monitor
Datex-ohmeda avance anesthesia machine with (6.20 software version)
Davinci forceps
Disc cart
Fresenius 2008k2 dialysis machine
Gaymar medi-therm iii hyper/hypothermia unit with footswitch
Ge 3s ultrasound probe
Ge amx 4 plus mobile x-ray machine
Ge cam14 acquisition module
Ge carescape v100 patient monitor
Ge case stress test workstation
Ge dash 5000 patient monitor
Ge drx mobile x-ray machine
Ge mac 5000 ecg/ekg machine
Ge pro 400v2 patient monitor
Ge procare auscultatory 200 patient monitor
Ge senographe mammography system (dom 2011)
Ge transport pro patient monitor
Germfree lab hood
Getinge 5624 digital warming cabinet
Glidescope portable gvl video monitor
Hospira gemstar infusion pump
Hospira lifecare pca infusion pump
Hospira plum a+ 3 infusion pump
Karl storz 264320 20 scb thermoflator
Karl storz xenon 300 20133120 light source
Klc flex-mate k500 cpm concept system
Konica minolta regius 190 cr system
Leica dm 1000 surgical microscope with 3 objectives (10x, 40x,100x)
Leica wild m695 neurosurgical microscope to include dual mount binoculars with eyepieces both (10x/21) bottom lense on stand
Masimo radical- 7 pulse oximeter
Masimo set rad-5v pulse oximeter
Medison sonoace x4 ultrasound machine
Medrad mark v plus injector system
Medrad spectris injector system
Medtronic hepcon hms plus lab analyzer
Microscoptics cxriii surgical microscope
Mindray datascope accutorr v patient monitor
Nellcor puritan bennet 840 ventilator on rolling stand (bilevel, tc, vv+, rm) (sn 3510050528)
Oec series 9600 c-arm system with 9 inch ii to include dual monitor workstation with hand control
Datex-ohmeda medical ohio infant warmer
Olympus endoscopy system to include: visera elite clv-s190, otv-s190, clv-s190, oep-5, oep-5, otv-s190 with monitor on cart
Olympus bf type 3c40 bronchoscope with case
Olympus bf type n20 intubation scope with case
Olympus cf-140l colonoscope with case
Olympus evis ovc-100 videoscope converter
Olympus gif-n30 gastroscope with case
Olympus gif-xp160 colonoscope with case
Olympus gif-xp20 intubation scope with case
Olympus gif-xq140 video gastroscope with case
Olympus maj-528 footswitch
Olympus pjf-7.5 duodenoscope with case
Philips agilent sonos 4500 ultrasound probe
Philips ie33 ultrasound machine
Philips t6210 omniplane ii ultrasound transducer probe
Philips x7-2t ultrasound transducer probe
Respironics, inc. Bipap vision ventilator
Richard wolf ellman surgitron 120 iec dual radiofrequency
Ritter 75 evolution power exam chair with footswitch
Roche hitachi atl tip loader system
Siemens acuson antares p. E ultrasound machine with 1 probe (vf13-5) (dom: 2006)
Siemens acuson s2000 ultrasound machine with 3 probe (6c2, 9l4, 14l5 sp)
Siemens mobilett plus hp mobile x-ray machine
Site rite vision portable ultrasound machine with 1 probe (sn# 11f232002)
Slt cl md/dual 40/60w yag laser with footswitch
Never Miss an Auction
Sign up for email updates:
Recommended Shippers
DISCLAIMER: Centurion Service Group is not affiliated with any of these companies and does not receive any compensation from the shipping companies. This is a suggested list and buyers have no obligation to use the companies below. It is the buyer's responsibility to arrange all shipping and packaging.
Explore the types of medical equipment centurion service group sells at auction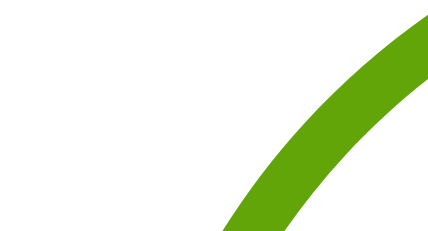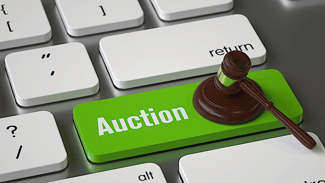 Registration requirements: All new bidders must provide a valid driver's license prior to approval for the auction. All new bidders will be required to provide a $2,000 fully refundable deposit charged to the credit card used for registration. "Good standing" bidders will not be required to provide a deposit.
Payment requirements: Full payment is due within three (3) business days after the auction. All sales are subject to tax unless the buyer provides a valid resale or tax registration certificate. Please email or fax a copy to us before the last day of the auction to avoid taxes. Email or fax: 630-422-1904. We will keep it on file for future auctions.
Removal requirements: Items may be removed between the provided removal period. Items not removed by close of business on the last day of the removal period will be considered abandoned. There will be no exceptions.