Important information for customers and medical auction terms of sale
Centurion Service Group: A TRIMEDX Company strives to create a safe and secure environment for our buyers and sellers, and it's important to understand the medical auction terms of sale before participating in an auction. We have included detailed information about the terms of sale so you can be confident in participating in our auctions.
Centurion service group medical auctions payment information
Buyers have three (3) full business days to pay after a medical equipment auction.

Payment must be submitted in full prior to the removal of won items.

Sales tax: Buyers are subjected to sales tax in the states in which the sale occurs unless the buyer provides a valid resale or tax registration certificate from a government entity (Sales Tax, VAT, GST, TVA).

Additional fees: A Buyers Premium will be added to all invoices. Additionally, some invoices may be subject to an online bidding fee and/or convenience fee.

Credit card authorization forms must be submitted to auctionservices@centurionservice.com for all balance due invoices that choose to pay by credit card.

Business or personal checks are accepted and are to be made out to "Centurion Service Group".
Explore medical equipment centurion service group offers for auction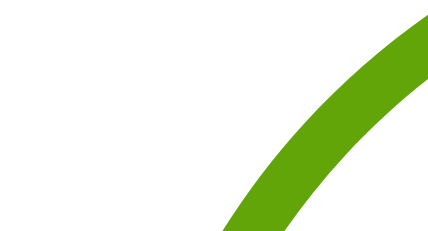 Centurion service group full terms of sale
Any individual or entity registering for an Auction and/or any buyer submitting any bid either in person, through an agent, via email, telephone call, internet during live simulcast or timed auction, or in any other manner whatsoever, either directly, indirectly, in buyer's name or by an assigned buyer's bidding number ("Buyer" or "Buyers") at any Centurion Service Group, LLC ("Centurion" or "Auctioneer") auction agrees to and will thereby be strictly bound by all of the terms and conditions contained in these written Terms of Sale, as from time to time amended as provided herein.
All Buyer's must be in "good standing" to participate in an Auction including: a) having no unpaid invoices, b) not having any history of multiple unpaid invoices, c) not having any history of breaching these Terms of Sale, and d) not having any history of delay in performance (e.g. non-prompt pick up) or other activity detrimental to Centurion.
Centurion affiliates and related parties may participate in auctions.
All Buyers agree that all items/lots will be sold at an auction on the day(s) advertised or announced by Centurion to the highest bidder or bidders in person, or on-line via an internet website live simulcast or timed auction (the "Auction"), for immediately available funds in accordance with customary auction terms and conditions, applicable law or regulation and more specifically, subject to these Terms of Sale. To receive a bid card and participate in the Auction, all Buyers MUST make a deposit of immediately available funds of two thousand dollars ($2,000) (i.e. via ACH; submit a personal or company check with a bank letter guaranteeing unqualified payment for any purchases; present a valid credit card against which the deposit will be taken, or at Centurion's option accept a credit card authorization rather than an actual charge for the deposit), provided, however, historic Buyers in "good standing" may not have to make such deposit. Additionally, Buyers must submit a valid government issued identification or documentation matching the form of payment and Buyer registration. This deposit will be held for at least ten (10) business days (the "Initial Deposit Period"). Following the Initial Deposit Period, as long as a Buyer is in good standing, it can request Centurion apply the deposit against a purchase price and the balance, if any, will be charged to the credit card used for the deposit or will be immediately due and payable in immediately available funds. Otherwise, the deposit will be held and will be applied against the final invoice after a bidder withdraws from Centurion auctions and the balance, if any, will be charged to the credit card used for the deposit or will be immediately due and payable in immediately available funds. Any Buyer wanting to use a different method of payment must contact Centurion's offices and make the necessary arrangements at least five (5) days prior to the Auction. Auctioneers may, at their sole discretion, without reason or notice of any kind, request an additional deposit from any Buyer before such Buyer may bid, or continue bidding during the Auction. Any rejected payment will be subject to reasonable fees including an insufficient funds fee of $35 for up to three (3) attempts and all other actual costs or expenses. Any late payment will be subject to interest accruing at the daily rate based on 1.5% per month.
Within the earlier of three (3) days of the Auction or the immediately subsequent Friday, all purchases must be paid in full by immediately available funds (ACH, cash, cashier's check, certified funds or credit card, if applicable, made payable to Centurion). Bank wire transfers to the account of Centurion will be accepted by prior arrangement only. All sales at the Auction are final. For all Buyers using credit cards, the bid deposits charged at registration will be applied to the Buyer's Purchase Price and the balance due, if any, will be charged to the same credit card or will be immediately due and payable in immediately available funds. If there is an excess balance it will be refunded back to the same credit card. An administrative expense fee of two hundred fifty dollars ($250.00) per day will be charged beginning the close of the Pick Up Date and this will be increased by $3 per Lot for each day thereafter until picked up by Buyer for Sales Price ranges of $0 – $50,000. For a Sales Price range of $50,000 – $100,000, such fees will be 2x; $100,000 – $250,000, such fees will be 3x; and, above $250,000 such fees will be 4x. The parties agree this is a reasonable fee to account for administrative services, storage, and otherwise and it is not a penalty.
All applicable sales, use, transfer or excise taxes arising from a sale at Auction in accordance with local and/or state law will be charged to the successful Buyers and added to the amount of the successful Buyer's winning bid, along with the Buyer's Premium ("Buyer's Purchase Price").
No purchases may be removed until after conclusion of the Auction and full settlement of payment.
Placing of a bid by Buyer is a commitment to purchase and binding on Buyer, its principals, agents, successors and assigns upon acceptance of such bid by Auctioneer. Successful Buyers or their agent(s) must pay for, accept delivery, and remove the items/lots purchased in accordance with these Terms of Sale. Buyers are solely responsible for any necessary de-installing, packaging, loading, removing and/or shipping of the items/lots purchased and must proceed diligently in such removal. [Note: For all purchases 'of items/lots located inside Florida by Buyers located outside of Florida, removal must be made by delivery from Centurion to a common carrier or licensed Customs broker; Buyer is responsible for complying with any and all other laws, rules, and regulations including as may reasonably directed or required by Centurion.] Items/lots must be paid for and removed within the time posted at the Auction or as announced by the Auctioneer (the "Pick Up Date"). If payment has not been made and/or purchased items/lots have not been picked up by the Pick Up Date, items/lots will be charged as set forth herein above and may be deemed abandoned by the Buyer thereof in Centurion's discretion and become the exclusive property of Centurion, as between Centurion and Buyer, and the Buyer's deposit and any other moneys paid will be applied to the payment owed and the balance, if any will be forfeited to Centurion. At Centurion's sole option and discretion, it will attempt to mitigate a Buyer's default by resale, re-auction or otherwise dispose of the abandoned items/lots for scrap pricing ("Centurion Mitigation Price".) Buyer will be responsible to Centurion for the entire difference between the Buyer's Purchase Price and the Centurion Mitigation Price, plus all additional administrative fees as provided in these Terms of Sale, plus any and all of Centurion's damages, costs, and expenses, if any, including, without limitation, all reasonable attorneys' fees and costs incurred by Centurion in any collection procedure.
Buyers become the owner of items/lots bid on immediately upon the Auctioneer's declaration of "sold", fall of the Auctioneer's 'hammer', or any other method chosen by Auctioneer to awarding the purchase to a successful or highest bidder conditioned on full payment, prompt pick up, and the other terms and conditions set forth herein. After Auction, Buyers are responsible for checking the quantities of the items/lots purchased before checking out. No adjustments in quantities will be made after the items/lots are checked out. Once a bid is accepted, neither Auctioneers nor owners of equipment will be liable to the Buyer of the items/lots purchased for any loss, shortage, damage or liability arising from or as a result of any reason whatsoever including, without limitation, negligence, any act or omission, strikes, industrial disputes, civil disruptions, war, terrorism, natural disaster, acts of God, and/or or any other event or occurrence in or beyond Centurion's or owner's control. Buyers are advised to pre-arrange insurance coverage of their purchases as of the award of the successful bid that occurs during the Auction.
Buyers are responsible for all risk of loss, damage and/or personal injury caused by removal, and all costs of removal of items/lots purchased. A certificate of insurance reflecting adequate insurance coverage holding Auctioneers, owners and landlords (if applicable) harmless against any damage must be furnished to the Auctioneer at Auctioneer's sole discretion and request prior to such removal. Buyer's obligations regarding removal further include the obligation to repair and restore any damage to the real property or permanent improvements where the purchased items/lots are located. Buyers de-installing items/lots purchased MUST be or use professional, experienced, qualified de-installers and provide to Centurion a certificate of insurance or bond in an amount of no less than One Million ($1,000,000) Dollars, prior to performing such work. All insurance requirements must be underwritten by valid U.S. carriers and certificates should be ACORD 25 forms. Buyers are responsible for complying with all requirements related to pick up including credentialing requirements, vendor registration requirements, immunization requirements, and otherwise.
If, for any reason whatsoever, the Auctioneers fail to deliver an awarded item/lot, the Auctioneer's sole liability shall be the return of any deposit or monies paid on said item/lot, and Buyer shall have no further claim whatsoever including, without limitation, direct, indirect, consequential, exemplary or incidental damages.
In no event shall Centurion be liable to the other party for any incidental, special, or consequential damages (including, without limitation, indirect, punitive, exemplary damages for loss of business, loss of profits, business interruption, and inability to meet requirements) arising out of, or in connection with, these Terms of Sale or the transactions contemplated hereby. In addition, Centurion's aggregate liability for all matters arising out of or related to these Terms of Sale and the transactions contemplated hereby, if any, shall not exceed $100,000.
Items/lots may be offered subject to a reserve price without notice to the bidders.
Auctioneers may, at their sole discretion, without reason, notice or liability of any kind, at any time prior to or after commencement of the Auction, but prior to acceptance of final bid, alter, withdraw or vary any or all items/lots, refuse to accept any bid or terminate bidding on any or all items/lots, or cancel the Auction entirely. Auctioneers shall have the right at any time to offer a complete facility or the entire balance of remaining items/lots as a single lot or any grouping of lots in any manner it chooses.
The advances, progression, and rules in the bidding shall be regulated at the sole discretion of the Auctioneers. Auctioneers reserve the right to review proxies for maximum bids, prefer floor bidders over internet bidders. And the right not to acknowledge or accept any bid which is merely a fractional advance over the preceding bid. Auctioneers further reserve the right to refuse any bid for any reason or to bid on their own behalf. In the event of a tie, the Auctioneer, at his, her, or its sole discretion may reopen the bidding to determine the highest bidder.
ALL ITEMS/LOTS IN THE AUCTION ARE PURCHASED "AS IS" AND "WHERE IS" IRRESPECTIVE OF CONDITION, WEAR, DAMAGE, AND WITH ALL FAULTS. All sales of items/lots are final and without any warranty, guarantee or representation of any kind or nature whatsoever, either express or implied, written or oral, as to the design, condition, merchantability, fitness for any particular purpose, quality, capacity, workmanship, or that any items/lots will satisfy the requirements of any law, rule or regulation. More specifically, Centurion disclaims, and all other parties hereby waive, all representations and warranties, express or implied, including but not limited to, any warranty of merchantability or fitness for a particular purpose, those arising from trade usage or course of dealing, and of non-infringement. The entire risk as to quality and performance is with Buyer. It is Buyer's sole responsibility to provide proper safety devices and equipment or the means to meet all government safety standards or any other laws, including any environmental protection or other public protection laws or regulations. Buyer specifically relieves, releases, indemnifies and holds Centurion and when applicable, asset owners and sellers harmless, from and against any and all responsibility, damages, claims, fines, penalties, judgments, actions, lawsuits, and/or liability of every kind and nature, including without limitation payment of Centurion's reasonable attorneys' fees and costs, in connection with or as a result of any breach of Buyer's obligations, duties or responsibilities described herein or for violation of any provision of these Terms of Sale or the Auction rules either posted or as announced by Auctioneer. In the event Centurion must enforce these Terms of Sale against Buyer in a court of law, in addition to all other available remedies, Buyer will be responsible for Centurion's reasonable attorneys' fees and costs.
Quantities, descriptions, weights, measurements, dimensions, serial and machine numbers, year and model set out on the items/lots in the Auction brochures, catalogues, any advertisements and/or invoices are believed to be accurate. However, the Auctioneer's, owners, or advertising counsel are not responsible or liable for any discrepancies, inaccuracies or failure of the items/lots to correspond with any written or verbal representation of such information made by or on behalf of either the Auctioneers or owner, or any perceived or expected standard or custom, or any other particulars such as the genuineness or authenticity of any items/lots. No item/lot shall be sold or deemed sold by description or such information and Buyer shall not be entitled to rely thereon. All such information is given by way of identification only and no warranty, condition, representation or guarantee is made, given or is to be implied. The Auctioneer and/or owner are not responsible or liable for any damage or loss (direct, indirect, consequential or otherwise) arising as a result of any inaccuracy in respect thereof. It is therefore recommended that all Buyers avail themselves for inspection.
Sellers are responsible for the removal of individually identifiable information and for complying with all laws, rules, and regulations including as related to environmental matters, biohazards, and controlled substances. Centurion cannot guarantee Sellers have complied prior to sale. If a Buyer discovers any non-compliance, Buyers shall take all commercially reasonable actions to mitigate any potential damage and shall hold harmless, indemnify, and defend Centurion in connection with the same.
FOR PURCHASES IN TEXAS: Equipment sold in Texas can only be purchased under the following circumstances: If sold to an individual or entity located in Texas, that individual or entity must be licensed under §229.605(a) of Title 25 of the Texas Administrative Code as either a Salvage Establishment or Salvage Broker of medical devices; or if sold to an individual of entity located outside the state of Texas, intended for reconditioning of the device prior to sale or distribution to the ultimate consumer located outside Texas, provided that purchaser provides documentation that discloses the purchaser is aware that the device requires reconditioning and that the purchaser is authorized to perform such reconditioning under laws applicable to the state in which the person is located; or if the device sold is a non-prescription device to be used solely for a non-medical purpose (e.g. research, teaching, or analysis) and not introduced into commercial distribution for use on man or other animals, provided these conditions of sale or distribution are disclosed to the purchaser in writing. Buyers are responsible for complying with all applicable laws, rules, and conditions of purchase related to any applicable states and, to the extent permissible, this shall be deemed to be Centurion's notice of any such requirements and Buyer shall independently investigate and comply.
A Buyer's Premium of 20% (the Base Buyer's Premium) of the final sales price in effect and will be added to Buyer's purchase price. Buyer's Premium may be adjusted at Centurion's discretion for any auction and such different terms will be announced prior to any sale. Any tax applicable to a Buyer's Premium will also be added to the Buyer's purchase price.
Notice to Credit Card Buyers: Purchased items/lots will not be released without a signed credit card receipt/authorization form. Any Buyer using a credit card certifies that Buyer is authorized to use said credit card. At its discretion, Centurion may provide any evidence of credit card fraud to the relevant authorities.
Right to Restrict Sale to Bona Fide Buyers. Centurion reserves the right to limit registration to individuals or entities which Centurion, in its sole discretion, considers bona fide Buyers. Buyers are prohibited from viewing the auction solely for the purpose of ascertaining pricing information or other proprietary sales data of Centurion including the identities of other Buyers. All data made available in connection with the auction is licensed by Centurion to bona fide buyers in a limited basis solely for the duration of the auction and solely for use in the auction. Any other use is strictly prohibited and in infringement of Centurion's rights to such proprietary and trade secret information.
No Collusion. In order to maintain an open and fair marketplace, Buyers are expressly forbidden from acting in collusion. Collusion includes making agreements concerning amounts to be bid and agreeing to bid or refrain from bidding on certain items to reduce competition in the marketplace. Buyers may have their bidding privileges terminated if they are found to be acting in collusion with other Buyers and Centurion maintains all other available remedies in connection therewith.
These Terms of Sale are governed and interpreted in accordance with the laws of the State of Indiana (excepting any conflict of laws or provisions which would serve to defeat application of Illinois substantive law). Further, Buyer and Centurion hereby irrevocably and unconditionally agree and consent to the exclusive jurisdiction and venue of any court of competent jurisdiction located in Indianapolis, Indiana for any proceeding arising out of, or in connection with these Terms of Sale.
These Terms of Sale may not be changed, amended or modified except by Auctioneer, and Auctioneer may within its sole discretion and without notice, change, amend or modify these Terms of Sale at any time in writing, by posting on its website, or orally by announcement at any auction.
PURCHASE FOR EXPORT: Buyer will comply with all applicable U.S. and local laws, including the Foreign Corrupt Practices Act, and warrant that the Equipment will not be exported to the Republic of China, to OFAC-Sanctioned Countries, or persons on the OFAC List. If Buyer is purchasing the Equipment for export, Buyer is responsible to obtain any required export or import licenses or documentation, and Buyer is responsible for purchasing the Equipment in accordance with the US Export Administration Regulations (EAR).
NO SALE OF EQUIPMENT TO OFAC – SANCTIONED COUNTRIES OR PERSONS ON THE OFAC LIST: Company will not directly or indirectly sell Equipment to or receive payments or remittances for Equipment from any person or entity that is an OFAC-sanctioned country, government, national, or resident or any person or entity that is listed, or that owns a controlling interest in or is otherwise controlled by a person or entity that is listed, on the OFAC List (http://www.treas.gov/offices/enforcement/ofac/).